At its most basic level, Kickstarter helps backers to finance creators who want to implement innovative new projects. Running a successful rewards-based crowdfunding campaign involves a number of steps. Please keep reading for details about them…
---
The Fundamentals: Benefits-and-Costs Plus Personnel
Crowdfunding starts with a good idea, which should possibly be patented. Although Indiegogo allows campaigns for concepts alone, Kickstarter requires creators to refine their abstract ideas into working prototypes (in the case of design and/or tech campaigns) and then to present audiovisual proof that these prototypes not only exist but also function as promised.
Crowdfunded products fare best when they're relatively ubiquitous, genuinely innovative, and new to the crowdfunding community. It's often best to develop a minimally-viable product with further enhancements deferred until later. This product should be refined through market-testing, and such development should be sufficiently recorded for Kickstarter.
These products will eventually need to be assembled into rewards packages and then priced appropriately for crowdfunding. You'll relatedly need to choose a fundraising goal, which we recommend that you set as low as possible without risking failure to fulfill. You might also add unofficial "stretch" goals to motivate more pledges in return for features and/or options that are possible ONLY with additional funding.
Your benefits-and-costs constitute the single most vital factors in your campaign's success or failure. If your backers find your benefits sufficiently desirable and your costs sufficiently acceptable, then your personnel will also influence their pledging decisions somewehat.
Backers are often serial backers who appreciate genuine reassurance that you won't disappoint them as others have done, and who feel likelier to entrust their money to entrepreneurs who seem genuine, likable, trustworthy, competent, and/or guided by laudable values—so, it helps to persistently develop such qualities, and not only for financial reasons.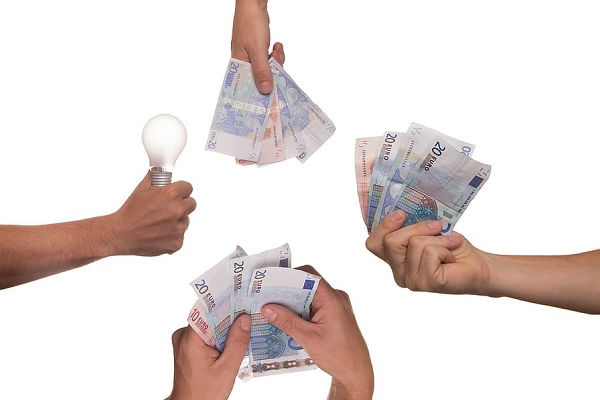 Choosing Your Place: Crowdfunding Campaign Platforms
While developing these three basic factors of product and price and personnel, it helps to prepare yourself for crowdfunding by creating accounts on both Kickstarter and Indiegogo, exploring those sites, studying campaigns similar to yours, backing some relevant campaigns, and familiarizing yourself with those sites' respective rules.
These two sites only allow campaigns from a small but slowly-growing selection of countries, which means that others will need to endure some extra trouble to run their campaign remotely, perhaps by using Stripe Atlas, recruiting a foreign team member, or hiring a proxy agency. Other platforms exist, but none of them enjoy the worldwide reach of Kickstarter or Indiegogo.
Although Indiegogo is far better at treating creators well, Kickstarter is far superior at raising funds—and, because it's counterproductive to campaign on two platforms simultaneously, we recommend doing so sequentially, launching initially on Kickstarter and then (if successful) transitioning to Indiegogo InDemand to glean additional pledges during fulfillment phase.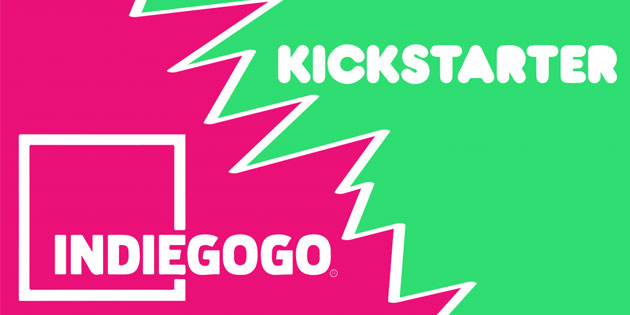 Preparing Your Pitch: Crowdfunding Campaign Media
When you're sufficiently ready, you'll need to design a persuasive campaign page, which should (ideally) include producing a persuasive pitch video.
Pitch videos seem to be the most vital element in crowdfunding campaign media. A good sales video often "hooks" attention within 5 seconds before introducing your project within 10-20 seconds, then shows-and-tells its benefits clearly, presents your personnel at some point, and ends with a rousing invitation to pledge.
While campaign videos should normally last only 1-3 minutes to avoid losing viewers, campaign pages should ideally be as thorough as possible without needlessly multiplying words, and should accommodate those who skim through them looking for specific details that may interest them.
A good campaign page often "hooks" attention briefly from the right people, then shows-and-tells your features-and-benefits point-by-point in descending order of power, then invites viewers to pledge while showing them their options-and-costs as conveniently as possible, and finally attempts to resolve any lingering concerns that they may feel about entrusting their money to your personnel.
Such media is uploaded and arranged using a backend campaign editor. Kickstarter reviews all such pages, which may take 1-3 weekdays, before approving them to launch. After such approval, campaigners may continue to revise their campaign media until it launches, and even until it ends, although substantial changes may trigger a second review.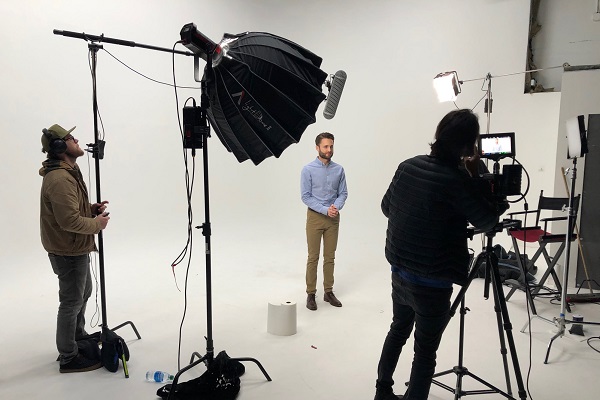 Choosing Your Time: Crowdfunding Campaign Scheduling
Launch timing can also affect a campaign's success. We normally recommend that campaigns for seasonal products (like beach blankets or ski goggles) launch whenever they're most in-season, even if they won't be delivered until off-season, and that campaigns for non-seasonal products launch as soon as they're ready in order to try to be first-to-market. Two possible exceptions are July-to-August, when competition historically spikes, and Christmastime, when marketing is harder.
Just as both competition and "organic" traffic oscillate from a January low to an August high, "organic" traffic also oscillates from a weekend low to a Wednesday high. This is why we recommend launching on the rising edge of that wave—between Monday and Wednesday while it's still morning in the USA where most potential backers live. Exceptions are major American holidays like Independence Day or Christmas Day. We also recommend a duration of 30-45 days, and ending between Wednesday and Friday while it's still afternoon in the USA.
Launch dates should normally remain flexible due to unexpected delays. As soon as you're ready, and your campaign has been approved, you can press a backend launch button to release your project to the world. Once released, you won't be able to change either your funding goal or your start-and-end dates.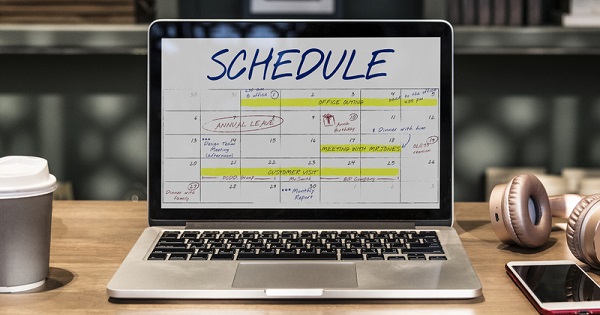 Drawing Your Crowd: Crowdfunding Campaign Marketing
After your campaign has launched, it will appear in Kickstarter's rankings and searches, which will help draw "organic" traffic to itself. Such traffic normally "spikes" during a campaign's first few days but then quickly dwindles and often never recovers—and those who rely solely upon it will likely get disappointed. It's better to actively reach out to the best audiences and to draw curious clickers from among them to view your campaign media, which is the role of marketing.
Ideally, your marketing efforts should begin weeks beforehand to generate leads to mobilize on your launch day, which will synergize with organic traffic to help you get funded as quickly as possible. These efforts may involve running social-media ads to generate e-mail leads, building a social-media community of fans, preparing public relations, and/or alerting your own personal contacts.
After you have launched, to maintain or even increase your fundraising momentum, you can use other techniques like running more social-media ads, arranging cross-promotions, engaging in affiliate marketing, conducting public relations, appearing in backer newsletters, and/or posting social-media posts.
Because these techniques are synergistic, we normally advise doing all-of-the-above, but also prioritizing those techniques that are most likely to yield pledges. Your marketing should function rather like carnival barkers to draw people to your page, while your campaign media should function like your electronic salesperson.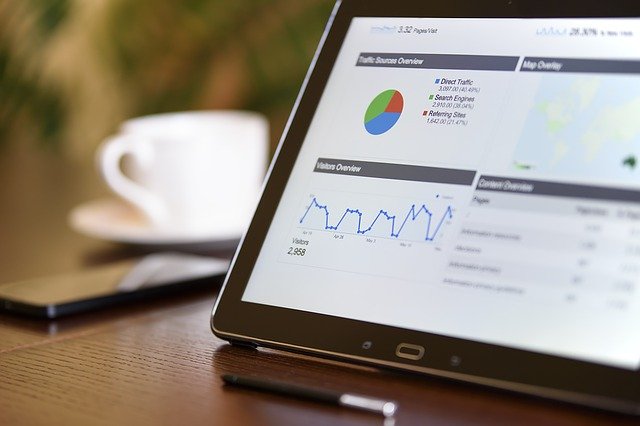 Managing Success: Handling Backers, Funds, Et Cetera
Between your paid traffic and organic traffic, hopefully you can achieve a big surge of backers on your launch day, as well as a steady (or even escalating) flow of backers thereafter. As soon as backers pledge to one of your rewards, you won't be able to change its description, but will be required to fulfill it exactly as described.
It's good to communicate well with your backers by greeting each one personally as they pledge, responding to any of their comments, issuing regular (often bi-weekly) updates, surveying them as appropriate, and kindly asking them about cancelled pledges.
If your campaign doesn't fare well, then you might consider cancelling it, fixing it, and then re-launching it. If it ends without achieving its goal, then you'll receive nothing. If it ends having surpassed its goal, then Kickstarter will release your backers' contact information to you, spend 2 weeks trying to collect their pledges, and then transfer all of those funds to you minus any platform fees, payment-collection fees, and noncollected pledges.
While overseeing fulfillment, it can help to transition to Indiegogo InDemand, apply for ABC's "Shark Tank," prepare for e-commerce via Amazon Launchpad and/or your website, and perhaps consider a follow-up crowdfunding campaign to improve your first product and/or expand your inventory.
---
If this process seems a bit overwhelming, then please remember that you don't need to do it all alone—you're welcome to hire some well-seasoned guides like ourselves who can expertly coach you step-by-step along the way, or who can even shoulder some of these responsibilities for you entirely, such as creating your media or marketing your project, so that you can focus better on what you do best. If this possibility interests you at all, then please submit your project to our website to start a dialogue that could lead to a mutually-beneficial partnership.