You've just kicked the launch button on your crowdfunding project…
And instead of the tidal wave of pledges you were hoping for, you're receiving something else entirely: messages from marketers trying to sell you on their promotion services.
Not really what you signed up for, right?
As a project creator, the attention can be overwhelming - and it can easily turn your focus away from the campaign you've painstakingly built over months or even years.
Now, you're scrambling to evaluate all of these marketing offers and the truth is that they all SOUND fantastic. But that's just surface level—how reputable are these firms? And more importantly, which one should you choose?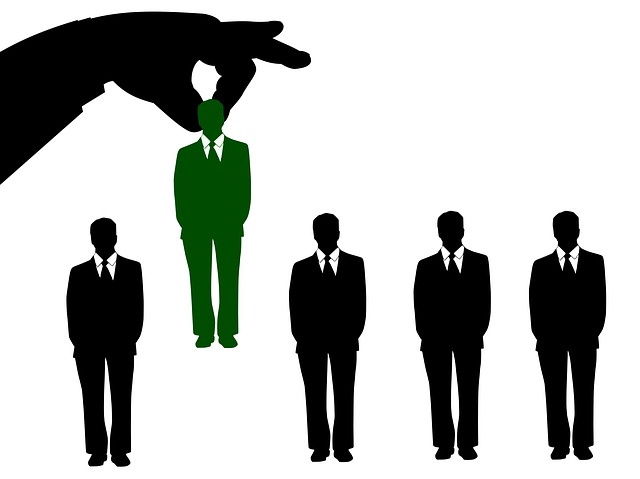 Are Crowdfunding Marketing Agencies Legit?
Unfortunately, not all these marketing agencies** can provide the results they're promising. And there's plenty of black sheep out there.
However, the good news is that time-tested, effective crowdfunding marketers do exist—they're just few and far between. In addition to Funded Today, some other names you can trust are Jellop, Eventys, Agency 2.0, and Matix.
Each of these reputable agencies have their own strengths and weaknesses, and your job will be to discover which one best suits your project's needs, which could open up a whole new can of worms,
Which agency should you choose?

Should you hire multiple marketers?

What advantages does each firm give you?
Obviously, we hope that Funded Today is the right choice for your crowdfunding project, and we've put together some compelling data to help you make an informed decision…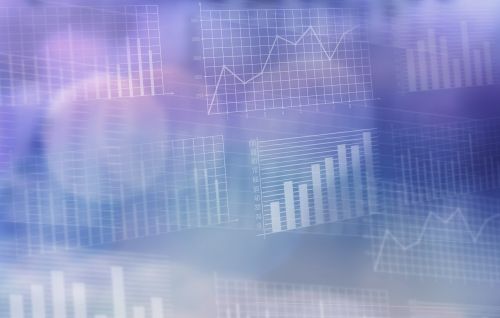 Funded Today - By The Numbers
A big part of our success as one of the leading crowdfunding marketers is our commitment to continual improvement. With that in mind, we took a deep look at data accumulated over hundreds of successful projects (567, to be exact), all of which raised at least $50,000 with our help…
And we noticed one striking trend that stood out - the success of projects vs. how many marketing agencies were used:
| Amount Funded | Used 2 Agencies | Used 3+ Agencies |
| --- | --- | --- |
| $2,000,000+ | 8.3% | 0% |
| $1,000,000 - $2,000,000 | 21.6% | 0% |
| $750,000 - $1,000,000 | 50% | 1% |
| $500,000 - $750,000 | 50% | 25% |
| $250,000 - $500,000 | 50% | 20% |
| $50,000 - $250,000 | 60% | 30% |
Starting to see a trend?
Here's a visual look at the same data: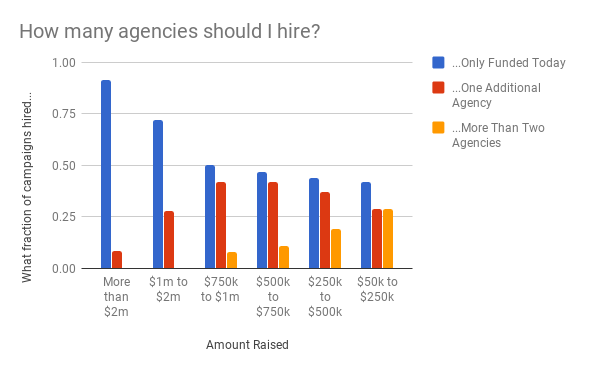 What It All Means
The takeaway is this—project creators who trust Funded Today as the SOLE marketing agency benefit from higher overall funding.
Keep in mind that the campaigns in this analysis were what you would consider strong projects—only 5% of all crowdfunding efforts raise at least $50,000. However, what's clear is that putting all your eggs in one basket is actually a solid strategy.
And it's those kinds of tight-knit partnerships between creators and agencies that lead to the top tier of crowdfunding campaigns—those that cross the $1,000,000 mark.
Funded Today is a versatile, all-in-one provider for your project's marketing needs. We've worked with countless creators and know how to take your funding to the next level.
Get in touch with us here and let's build a winning campaign together.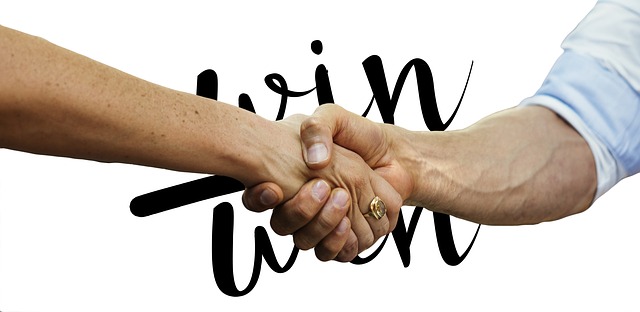 ---
**Note: These are full-service marketing agencies only. Many specialized crowdfunding service providers are completely legitimate, including Backerland, GadgetFlow, and CrowdOx, just to name a few.
Subscribe
For more articles like this one!