The following is an in-depth review of Jellop Kickstarter Marketing. Jellop is an online Kickstarter marketing agency. Jellop helps Kickstarter creators raise more money for their Kickstarter campaigns by running online ads. This review will help you weigh the pros and cons of hiring Jellop for your campaign.
Before jumping into the review, let me share the basis of my review. There are a few factors I'll briefly highlight:
Basis Of This Jellop Kickstarter Review
First, I know Jellop's founders Gil Shterzer and Iddo Sternberg pretty well. We email back and forth from time to time. We've been involved in Kickstarter training sessions together (see here). And both they and I have been involved in crowdfunding since 2014.
Second, I have worked on about 20 campaigns that Jellop has also worked on. I've seen firsthand Jellop's marketing results on many campaigns, probably more than anyone else in the entire world.
Third, Jellop is an online crowdfunding marketing agency, and I know online marketing very well. I've run marketing for online businesses, for hundreds of crowdfunding campaigns, and for U.S. Senate, Governor, & Presidential campaigns.
These reasons, and more, qualify me to give this review. You can be the ultimate judge after reading this article. Now, on to the Jellop review.
I'll start by sharing 3 Pros of working with Jellop. I'll then share 2 Cons of working with Jellop.
3 Pros Of Jellop Crowdfunding Marketing
1. Low Fee
The first pro of working with Jellop is their low fee. They charge around 15% to 25% of the pledges that directly track back to their marketing efforts. You as a client also pay the ad spend. The ad spend usually comes out to be around 5% to 15% of the amount they raise.
Here is an example of how that would work and look like in practice.
Let's say Jellop is charging you 20% of what their links raise and they are spending $200 / day on ads. On a given day you raise $3,000. Of this amount, $1,600 tracks back to Jellop's ads and the other $1,400 tracks back to other sources such as news articles, facebook, google, etc.
You would end up paying Jellop 20% of the $1,600 they raised, which is $320. There is also the $200 they spent on ads. In total you would pay $520 to raise an additional $1,600. This comes out to a 32.5% fee that you pay for their service.
Now this 32.5% fee will vary from campaign to campaign. It could be higher or it could be lower.
For example, if your project doesn't convert super well, the number would be higher. If Jellop spends $200 and raises an additional $1,200 (as opposed to $1,600 in the previous example) you would owe Jellop as follows: 20% of $1,200 which is $240, plus the $200. This comes out to $440. Paying $440 on $1,200 raised is an effective service fee of 37%.
Based on information I have received directly from Kickstarter creators who have worked with Jellop, I've seen Jellop's service fee be as low as 22% and as high as 40% on the funds they have raised. That is to say, the clients paid as little as $22 to as much as $40 for every $100 in additional pledges.
Again, the final amount you end up paying will depend on what fee Jellop charges you as well as how well your product converts.
2. Fee Structure
The second pro of working with Jellop is their fee structure. They have a pay-for-performance fee structure, meaning you only pay on results they actually drive.
If you spend $500 on ads with Jellop, and they raise you $0 in new pledges (which is unlikely to happen), you would only owe $500.
You can tell Jellop how much you would like to spend per day on ads, up to $200 per day. If you wanted, you could spend just $50 for the first few days and see how things perform. If things weren't performing well, you could cancel, and the most you would be out is $150.
Additionally, they only take a percentage of what their links raise. If you raise $10,000 on a given day, and $3,000 of that amount is attributable to Jellop, you would only owe Jellop on the $3,000.
3. Contract Duration
The third pro of working with Jellop is their contract duration term.
While they do have a contract, you're not locked into the contract. You as a creator can terminate the contract at will. Today you can be working with them. And tomorrow, if you so wished, you could be done with the contract, even though your campaign might still be live.
In this regard they are very flexible.
To summarize the pros of working with Jellop: (1) Their fee is low, (2) Their fee structure is pay-for-performance, and (3) Their contract duration is very flexible.
Now let's review the two cons of working with Jellop.
2 Cons Of Jellop Crowdfunding Marketing
1. You're Prohibited From Working With Others
The first con of working with Jellop is they don't allow you to work with other ad agencies.
Although you could run your own ads in-house, you are prohibited from increasing your overall campaign results by involving other crowdfunding ad agencies.
I have no clue why they do this. It benefits nobody. If another ad agency helps promote a campaign Jellop is also working on, this in no way affects Jellop's performance or how much Jellop would make on a campaign, because Jellop takes a percentage only on pledges Jellop generates.
At the end of the day, this policy by Jellop affects campaigns negatively because campaigns don't generate as much exposure, pledges, and backers as they otherwise would.
I have chatted with the founders of Jellop multiple times, telling them Funded Today (hereinafter "FT") and Jellop should collaborate on campaigns. Everybody wins. The campaign creator would raise more money. Jellop would make more money. FT would make more money. And more consumers/backers who might be interested in a project could also get in on the action.
To show good faith, I even invited Jellop to work on five of FT's campaigns to start with. Every month FT works on 60 to 100 Kickstarter campaigns.
I told Jellop we would pay them their regular fee. Essentially we would be giving Jellop more campaigns to work with, without them ever having to worry about sales, contracts, clients, etc. They just run marketing and make more money for themselves and the Kickstarter creators. I also told them that if our fee happened to be more than Jellop's regular fee, we would pay Jellop the higher amount. Under this set up, FT wouldn't even make any money off of Jellop's efforts! It would simply be a way to help creators be more successful.
Yet, every time we have spoken with Jellop about this, they refuse the offer.
Jellop is the only agency that we know of in the entire crowdfunding space that has this restriction. To me, it feels like Jellop doesn't care about helping creators. It seems like they want to be in the limelight, and if they're not getting all the attention, they don't want to be even partially involved.
At FT we love collaboration. We don't mind at all working with other crowdfunding agencies on a given campaign, whether these agencies are PR firms, digital ad firms, campaign creation firms, etc. In fact, we regularly worked with others from other crowdfunding firms.
At this point you might be thinking: How has FT worked on about 20 campaigns Jellop has also worked on, if Jellop doesn't work on campaigns with other ad agencies?
Well, it's pretty simple. These Kickstarter creators end their contract with Jellop mid-campaign, and start working with FT.
Virtually every campaign that transitions from working with Jellop to FT raises a lot more money.
Here's an example of one campaign, called Filippo Loreti, who was working with Jellop and then transitioned to FT.

Jellop worked with Filippo through December 8. As you can see in the chart, from the beginning of the campaign through December 8, Filippo raised about €8,000 per day with Jellop.
On December 9, FT started marketing the campaign. During the last 9 days of the campaign, from December 9 to 17, FT raised an average of €81,069.22 per day for Filippo. That's more than a 10X increase in the number of pledges per day. Instead of raising only about €250,000 on the entire campaign, Filippo raised just shy of €1,000,000 because they worked with FT and not Jellop.
But this is the real kicker. If Jellop had stayed on the campaign, and marketed the campaign together with FT, Jellop would have added even more pledges to the campaign. Matas, the creator of Filippo, would have raised even more money, and broke the €1,000,000 mark. Jellop would have made more money. FT would have made the same amount of money. More backers would have discovered Matas' amazing watch. And everyone would have been better off.
My guess for why Jellop won't run marketing on a Kickstarter campaign if another agency is also working on the same campaign is because Jellop doesn't want the daily, side-by-side comparison to FT. For obvious reasons, if FT shows that on day X, FT raised $80,000 for a project, and Jellop only did $8,000, it looks bad on Jellop.
In either case, if you work with Jellop, realize that your results are going to be limited. You won't be able to work with FT, the world's most successful crowdfunding marketing agency. And you won't be able to work with any other ad agency you might be interested in working with.
2. Limited Scale
The second con of working with Jellop is their limited scale.
And limited scale means Jellop doesn't raise as much money for crowdfunding campaigns as FT.
This limited scale applies to a handful of situations. Breaking it down to each element, Jellop's marketing is:
Only for campaigns on Kickstarter
Only with certain creators
Only with paid media
Only on facebook
Only with a limited budget
Only to a limited audience
1. Jellop only runs marketing for campaigns on Kickstarter.
If you have a campaign on Indiegogo, too bad. Jellop won't work with you. It's outside their scope.
If your campaign is on Kickstarter, you are fine. But if your campaign is on Indiegogo, Jellop won't be able to help.
On the flip side, FT is able to work with campaigns on both Kickstarter and Indiegogo. FT is actually Indiegogo's #1 marketing partner.
2. Jellop only works with certain creators.
Jellop describes itself as a boutique agency (see here).
As previously discussed, you only pay Jellop based on their performance. If Jellop's marketing raises no money, they don't make any money. So they are selective about who they work worth. If your project isn't the most promising, Jellop will probably pass.
This use to be the only fee model at FT as well. Namely, at FT we use to charge creators only if we raised them money. And what's more, at FT we wouldn't charge the creator the ad spend. We would cover the ad cost, and take that risk. So if FT were to spend $1,000 marketing a campaign, and we raised no money on it, the creator would lose nothing, yet FT would lose $1,000.
For campaigns that meet FT's proprietary 'Marketing Success Criteria', this is still our fee arrangement: You pay nothing upfront. FT covers all the ad spend. And you only pay FT based on results, after your campaign is over.
Yet for campaigns that don't meet all of our criteria—meaning campaigns that we deem may or may not generate results after applying our marketing to it—we have a new setup. For these campaigns, you pay for our nominal Product Validation & Due Diligence investment. This service includes the setup, the implementation, and the analysis of our paid digital marketing, in addition to our initial advertising costs. This allows our creators to cover the initial cost, and risk, of applying FT's powerful marketing system to their campaigns.
This approach has allowed us to work with many campaigns that initially weren't promising, and that previously we would not have worked with.
Take Spine Gym as an example.


FT started marketing Spine Gym on April 19. As you can see, just the day prior the campaign had raised $0. This campaign had a goal of $50,000 and when they hired FT they had only raised $8,097. The likelihood this campaign was going to even hit its goal was very slim.
The risk was real that we might not raise Timo, the creator, a lot of money, let alone hit his goal. FT wasn't willing to take that risk. Timo believed in his campaign, purchased our Product Validation Service, and FT started marketing his campaign.
One month later Spine Gym ended with $463,996 pledges raised on Kickstarter.
What's more, FT then marketed Spine Gym on Indiegogo InDemand. As of this writing, Spine Gym has raised a total of $1,084,454 on Kickstarter and Indiegogo combined.
So here is a campaign that wasn't going to hit its goal. It was never going to see the light of day. And now it has raised over a million dollars. This is a great example of a Shooting Star turned Super Nova!
Jellop wouldn't have taken this project on. They don't have any way to. FT did. And that's the power of FT marketing.
If you have an idea for a Kickstarter or Indiegogo campaign, or if your campaign is live right now, click here to see if you campaign qualifies for our marketing.
3. Jellop only uses paid media to market campaigns.
Part of the reason Jellop's results aren't as substantial as FT's is because Jellop only runs paid media.
There are many other things that can be done to promote and market a crowdfunding project. For example, there is press, cross promotions, influencers, affiliates, etc.
Whereas FT does all of these things, Jellop doesn't do any of these except online ads. This severely limits the impact Jellop will have on a campaign.
4. Jellop only markets on facebook.
There are many platforms that can be used to market a project. There is twitter, google adwords, youtube, pinterest, etc.
Again, Jellop limits themselves and only markets on facebook, leaving out millions of others who might be reached and who might pledge for a specific campaign.
5. Jellop only markets to a limited audience.
Jellop has one audience on facebook, and one audience only, that it uses to market all of its Kickstarter campaigns.
Jellop's audience is strictly limited to people who are interested in backing Kickstarter projects. The audience is around 2 million people.
Yet, there are 3 billion people connected to the internet.
When your max audience is only 2 million people, that's less than 1 out of 1,000 who you could be reaching. By limiting yourself to such a small audience, you severely limit your scale, and how much your campaign can raise.
This is why Jellop doesn't run marketing for Indiegogo campaigns. The only audience Jellop uses is an audience of people interested in backing Kickstarter projects, not Indiegogo projects.
This is also why Jellop's pledges all show up as one referral source on your Kickstarter or Google Analytics dashboard. Jellop doesn't segment, test, or optimize any of its demographic targeting. Because they have just one audience they always run, there is no need for segmentation.
Pledges from Jellop show up as one referral source on your dashboard like this:
| Source | Amount | Pledges |
| --- | --- | --- |
| jellop | $2,921 | 24 |

On the flip side, FT has many, many audiences it uses. Every day we create and test new audiences. We have tens of thousands of different audiences and targeting techniques we employ.
This is why FT can run marketing for Kickstarter campaigns. And we can run marketing for Indiegogo campaigns.
Like Jellop, FT has audiences of people interested in backing Kickstarter projects. Yet, we don't limit ourselves to that one audience. We run marketing as broadly as we can, tapping into affiliates, influencers, our cashback network, cross collaborations, PR, and of course paid media.
Pledges from FT show up as many different referral sources on your dashboard like this:
| Source | Amount | Pledges |
| --- | --- | --- |
| 14d.fnd.to | $942 | 18 |
| de3n.fnd.to | $1,632 | 49 |
| cbc.fnd.to | $201 | 4 |
| 43n.fnd.to | $56 | 1 |
| 59d.fnd.to | $362 | 8 |
| aec.fnd.to | $3,205 | 78 |
| ... | ... | ... |

Some campaigns we work with have 100+ different referral sources from FT. Our unique and proprietary fnd.to tracking system allows us test and optimize your entire campaign, to reach as many people as possible, and to raise as much pledges as possible.
6. Jellop limits your ad spend.
Jellop only let's campaigns spend a max of $250 / day.
Because Jellop only uses one audience, Jellop has to limit how much it advertises to that audience. So Jellop has an internal policy of only allowing creators to spend $250 per day on facebook ads.
If you have a good campaign, you are really going to hinder your campaign by only spending $250 / day.
This is what happens with many campaigns. Jellop will get good results with its marketing. Jellop might spend $250 / day and raise your campaign an additional $3,000 per day. But how much more could you raise if you spent more?
When Filippo Loreti transitioned from working with Jellop to FT, their pledges increased from an average of €8,000 per day to €81,069.22 per day. That's more than 10X. This is because we scaled Filippo Loreti's campaign, unleashing the many targeted audiences we have discovered and developed. We reached substantially more people, and raised them substantially more money.
When we ran Baubax Travel Jacket there were days we were spending nearly $1,000 every hour! Jellop would have limited that to $250 / day!
FT will spend $5,000, $10,000, or even $15,000+ in a given day, on just one campaign. That's up to 75X more scale, more spend, and more pledges FT generates compared to Jellop.
Summary
Jellop is definitely an effective ad agency when it comes to Kickstarter marketing.
In terms of money raised on Kickstarter, they rank #2 of out all ad agencies, only behind FT who ranks #1. FT is also the best Indiegogo marketing agency, while Jellop isn't even in the rankings.
The fact that Jellop only charges for results they generate is attractive.
The serious problem is Jellop's prohibition on working with other ad agencies, and their scale.
Now, these 2 cons of working with Jellop, in and of themselves, are pretty bad. The fact that you can't work with other ad agencies isn't good. Also, the fact that Jellop's scale is limited isn't good either.
What is detrimental is when you combine these 2 cons of working with Jellop together. Jellop has a limited scale. And then they prohibit you from working with others, such as FT, which would help you reach even more people who would pledge on your campaign.
When you compare FT to Jellop, the question is not who will raise you more money. That has been established many times over. FT in virtually every case will raise you more money. Sometimes it might be just 1.5X more money. Many other times it will be 10X+ more.
FT already works with more creators than every other agency combined. So why don't even more people hire FT? Or why doesn't everyone hire FT?
The answer comes down to the perception of the cost. If Jellop says they will only charge 15% of their links, plus the ad spend, that sounds very cheap.
As explained above, after factoring in ad spend, Jellop's rate comes out to be between 20% and 40%. And yes, that is a great rate.
Although FT never goes as low as 20%, the range FT charges is usually between 30% to 35%. This is also the range that Jellop often ends up charging.
At the end of the day, the fee comes out to be about the same. If there is a difference, talking about the averages across many campaigns, FT probably would end up costing around 3% to 5% more than Jellop.
When you compare that small difference in percentage to the fact that FT likely can raise you 2X to 10X more than Jellop. Or the fact thatFT has worked on more million dollar campaigns than anyone in the entire world. It makes sense to hire FT.
If you are interested in trying out Jellop, tell Gil or Iddo to remove the prohibition in their contract that says you can't work with other ad agencies. That way you can work with FT and Jellop.
Until they remove that contract provision, we'll assume Jellop has something to hide . We'll also assume that Jellop doesn't want a daily, head-to-head marketing comparison with FT. And there is a reason for that.
---
Update
While Jellop often refuses to run marketing at the same time we do, here are two case studies that shows an apples to apples comparison between Funded Today and Jellop. You can clearly see the difference:
First, there recently was a creator who wanted to try both Funded Today and Jellop. On their first campaign, Kuroi Hana they hired Funded Today. Funded Today raised them $2,174,928. On their second campaign, Teak Star they hired Jellop. Jellop was unable to raise them even $100,000. That's over a 20X difference that Funded Today had over Jellop.
Second, Funded Today and Jellop both worked on the SuperStraps campaign. You can see the effectiveness of the marketing between the two agencies. This data is taken straight from Google Analytics. Jellop only had a 1.41% conversion rate across all their marketing. Yet, Funded Today had a 2.66% conversion rate.
Here are the results by Jellop: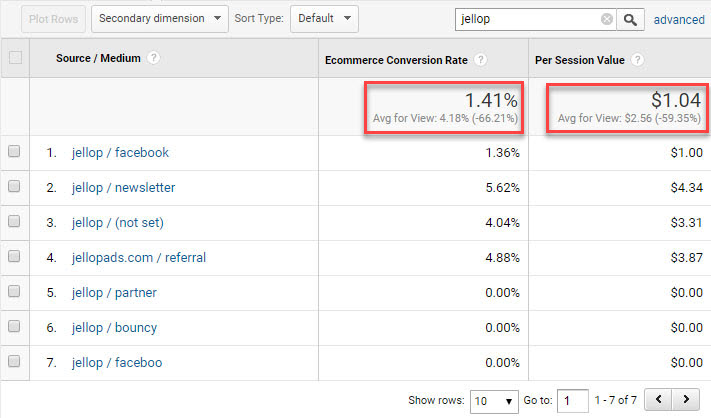 And here are results by Funded Today: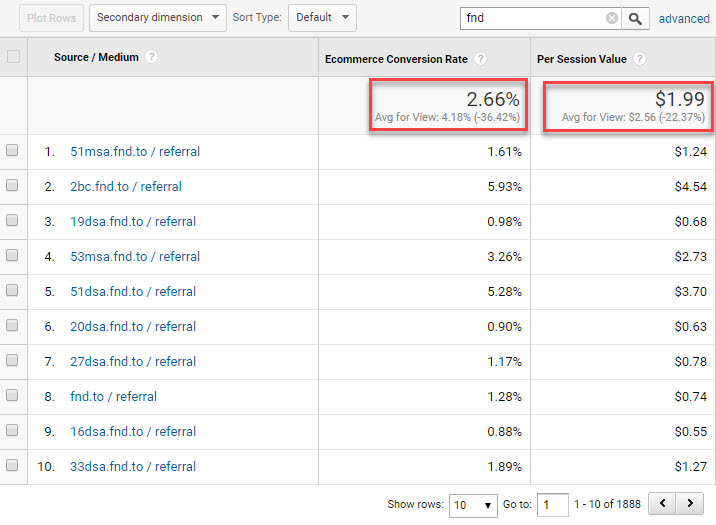 As you can clearly see, Funded Today will generate superior results for your campaign. Funded Today will raise more money, and have a higher conversion rate.
So if you talk with Jellop, and they tell you they won't work with any other agency at the same time, you know what to do; just hire Funded Today! If Jellop does not want a head-to-head comparison, there is a reason for that. And the data above provides the case in point.