When you're starting a crowdfunding project, the first step is to ensure you'll be able to scale stems from your manufacturing. If you don't have manufacturers who can meet the demand of your crowdfunding campaign, you are guaranteed to run into problems.
This is why nearly 65% of all crowdfunding campaigns have delivery delays and why some never end up fulfilling their promised reward. Crowdfunding creators need to be able to have manufacturing partners that can handle a wide range of order sizes, as your order will depend on the result of your campaign.
If you knock your funding goal out of the park, you'll obviously be ordering a lot more units than anticipated. This is what causes most manufacturing problems for creators, yet if you're really looking to crush a funding goal, it's time you take the steps to understand how you can ensure your manufacturing is scalable while knowing ways to cut manufacturing costs.
In this article, you'll learn about what we do at Sourcify to prepare our clients when manufacturing for a crowdfunding campaign. This will include keys to finding a good manufacturing partner for your project, ways to save production costs, and how to cut lead times.
I'll start with my own experience manufacturing crowdfunded products:
Background
My experience manufacturing products for crowdfunding campaigns started in late 2013, as I prepared to launch my own watch company on Kickstarter. We were inventing the first leather watch strap without holes through a company called Yes Man, and we successfully raised$35,000 in our campaign.
Though we did double our goal, we were prepared for this, and seeing our watches go through production was an incredible process.
Manufacturing is what excites me. My excitement stemmed in 2010, from my time living in China for a whole year with a host family while attending a local Chinese high school.
By 2013 I was manufacturing watches in Shenzhen, China, a city I had heard was the epicenter of manufacturing.
With my interest in manufacturing continuing to grow, I headed to China to see where these watches were actually being manufactured. I had trust in our manufacturer, yet the experience of seeing our products being made was an opportunity I couldn't let pass.
What I saw was an orchestration of chaos: our manufacturer was by no means a top tier company. Their facilities were unorganized and dirty, yet they knew what they were doing and excited to have me see their process.
During that trip, I visited nearly a dozen watch manufacturers. My process was simple: I'd go on Alibaba, find watch manufacturers, contact them, and say I was in the area looking to check out their facilities. With my ability to speak Mandarin, all were happy to have me.
Surprising to me at the time, most watch manufacturers were located within the same area of Shenzhen. This stems from the access to raw materials or location of the smaller component manufacturers.
It also stems from the fact that many factory founders once worked for a factory themselves where they learned the ins and outs of manufacturing that specific product. This is most common in Asia, specifically in China, where there are certain cities that are known for producing specific products.
Business in China stems from relationships. Because these manufacturers were located right by each other, it was a balancing act trying to ensure that each manufacturer didn't know I was going to be seeing other factories that day. I didn't want it to seem like I was turning my back on them by going to see another factory immediately after visiting theirs.
During this month in China, I visited a wide array of manufacturers in different product categories. Some were highly capable factories that had worked with the likes of Disney, while others barely had concrete covering their dirt floors.
When I was seeing photos of these manufacturers on Alibaba and then going to see their facilities almost immediately after, the contrast was often almost laughable.
Since my time living in China during my 2010 school year, I've brought dozens of products to life and helped launched campaigns on Kickstarter raising a total of over $1,000,000!.
These campaigns include recent successes like Patara shoes and older ones like Lume Cube.
I've now transitioned from a campaign creator to a startup CEO, running a company called Sourcify that makes manufacturing easy.
Let's start by understanding the manufacturing landscape of your crowdfunding campaign:
I've Got a Prototype!
This is one of the most exciting steps in your project's progression and is often my favorite thing to hear from an entrepreneur. If you're planning to launch a crowdfunding campaign and your prototype was made in-house, you're in for a rude awakening: you need to find a real manufacturer.
I know creators who think they want to keep manufacturing in-house or think launching with their homemade prototype is a good idea. Unfortunately, it isn't and will cause failure in the long run.
What you want to do if you've developed a homemade prototype is find a manufacturer who can produce this at a larger scale. What you learned from your homemade prototype are the basic production functions and materials needed to produce your product.
Now it's time to find someone who can produce at a larger scale.
Finding a Good Manufacturer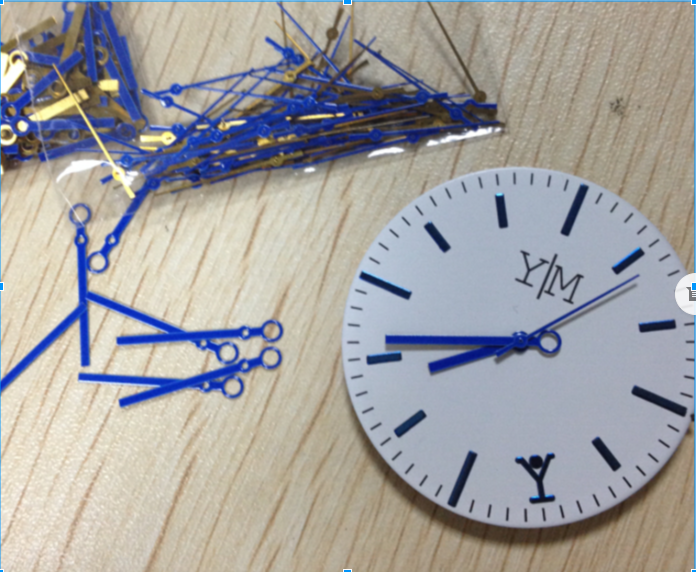 One of the hardest parts of starting a crowdfunding campaign is the process of finding the right manufacturer. With so many possibilities out there, sorting through them all can be a nightmare. This is why it's important to have a systemized approach to understanding who your manufacturer should be.
To start your search on the right foot, you should understand the following characteristics of your manufacturers:
Scalability
With the uncertainty of scale on a crowdfunding campaign, you're going to need manufacturers who can act fast and be prepared for bigger production runs than expected. If you really knock your crowdfunding goal out of the park, the right manufacturer will be happy to face the challenge of meeting this new demand.
Most manufacturers nowadays are familiar with or have at least heard of crowdfunding and Kickstarter. Some will even track the progression of your campaign so they can be prepared for the order of what's to come.
There are some manufacturers who don't, so you're going to have to keep them updated along the way.
Use of Existing Molds
Try to find a manufacturer who has produced near identical products to the one you're looking to produce. This will help to cut lead times dramatically and save thousands of dollars. In some cases, this will enable you to use their existing mold so you don't have to spend more money or time opening your own.
Finding a manufacturer who has an existing mold you can use is the way to go when possible. Opening a mold can cost thousands of dollars and take weeks to complete. You need to be specific about the product you're looking to produce and conduct a thorough search to find this manufacturer. If your product is truly one of a kind, then it is not likely that you will be able to find a manufacturer with an existing mold you can use.
At my previous watch company, Yes Man, we saved thousands on our second round of designs by working with a manufacturer who already had the exact watch case mold that we were looking for.
Since our watches weren't the most unique, it wasn't too hard to find a manufacturer who had a mold to fit our specifications. The more unique your product is the harder it will be to find a manufacturer who has existing molds you can use.
Location Analysis
While most of the world's manufacturing happens throughout Asia, there is some scalable manufacturing to be done in America. The difference between Asian and American manufacturers is stark. Not only will your experience differ drastically, but so will your cost.
Most of the time I recommend manufacturing in Asia unless your company to going for the Made in America marketing approach. This has been big on Kickstarter lately and many fashion oriented campaigns have struck attention by trying to bring manufacturing back to America.
For most products though, economically speaking, manufacturing in Asia will make more sense. The value of our currency and the cost of labor dictates the reason why producing products abroad is so cost effective. The American Dollar is currently equal to 6.88 Chinese Yuan and 64.47 Indian Rupee.
You can understand why the labor costs are cheap when you know the Chinese factory worker is getting paid an average of $2 USD an hour compared to over $23 USD in America. The cost of living is also much cheaper in China and I often compare the price of bottled water in each country: 25 cents in China and over a dollar in America.
When you're looking to produce products like watches or backpacks, labor is your main cost outside of the raw material. The cost of labor in countries throughout Asia is always going to be cheaper than in America.
Your Next Steps
Once you've found a good manufacturing partner, it's time to move forward through the manufacturing process. The first step for any product is getting an actual prototype made.
To get your prototype made, you're going to need to have all the specifications set. Specifications will vary per product. For example, when creating sunglasses you need to know the following: the material of lenses, the material of arms, colors, size and shape, logo, logo placement.
The more complex your product, the more detailed specifications you need. Once you have the specifications for your product set, it's time to start producing a prototype with your manufacturer.
For clothes, this could take less than two weeks, but for more technical devices, this can take months.
The key to a smooth prototyping process stems from communication. You always need to be on the same page with your manufacturer. This means you should be speaking with them a few times per week, to ensure your product stays top of mind for them.
After you've sampled your prototype and tested it, confirming production will happen during or after your crowdfunding campaign.
Most manufacturing production runs work on a payment basis of 30% due upfront and 70% due once production is complete. If your campaign has already reached that production run, it could be smart to put that 30% production deposit down to get production started.
This all depends on the cash you have on hand, and if you don't have enough money to put 30% down, you're going to have to wait until you get your money from Kickstarter. This can take up to two weeks after your campaign is finished.
Preparing production for your crowdfunding campaign is essential to success. If you don't know how you're going to produce your products at scale before launch, you're going to end up shipping those products late, if you even ship them at all.
When launching a campaign, you should be trying to knock your funding goal out of the park. This is easier to do when you have a partner like Funded Today, who can create a compelling video and page design, as well as help you to market your campaign. The difference in presentation and marketing can be the difference between a $10,000 campaign and a multi-million dollar campaign.That is why your manufacturing will be more important than ever. You don't want to face backend manufacturing troubles when everything else is going your way.
The best way to start is to first understand your own product specifications. Once you have that set, it's time to start finding your manufacturing partner.