Based upon our experience working with thousands of crowdfunding campaigns on Kickstarter and/or Indiegogo, here are some basic tips for effectively handling the fulfillment phase of your crowdfunding campaign…
---
You did it!!! You ran a crowdfunding campaign, you surpassed your fundraising goal, and it ended on a figurative high note. So, now what??? This blog entry will provide some basic tips for successfully navigating seven possible parts of your fulfillment phase.
Tips for Indiegogo InDemand
Indiegogo allows rewards-based crowdfunding projects that have ended successfully (including on Kickstarter) to continue gleaning some additional pledges via InDemand while awaiting fulfillment. It's best to transition to InDemand phase immediately after your campaign ends (which requires advance preparation) so that you don't lose any momentum. Many InDemand campaigners simply reuse their existing campaign media with minor edits, rather than creating new media from scratch. Indiegogo staff can help your InDemand page to display what your campaign raised on Kickstarter. Kickstarter allows its successful campaign pages to sport a Spotlight button to redirect "organic" traffic elsewhere, including to InDemand pages, which can minimize any needless loss of belated pledges. And you can continue all of your crowdfunding marketing on InDemand, although you should expect its effectiveness to diminish. It's definitely worthwhile to get featured in Indiegogo's popular newsletter, if at all possible, which tends to deluge any featured campaigns with pledges. InDemand campaigns can last for months and, even though they typically raise only a fraction of what their live versions raised, every bit helps. Your InDemand pledges will be collected immediately (unlike your Kickstarter pledges) and then transferred to your bank account monthly, minus 5% for use of Indiegogo's platform, minus an additional 3%-5% for any pledges made through PayPal.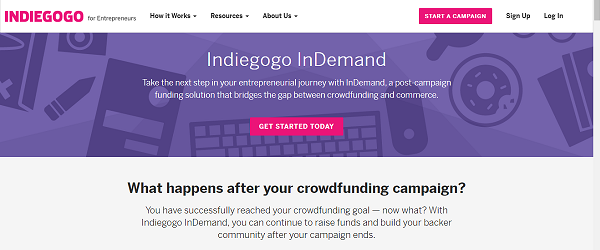 Tips for Collecting Your Funds
You'll need to collect all funds raised from your live campaign, of course. If you campaigned on Indiegogo, then it will collect funds from your backers as soon as they pledge to your campaign; if your campaign fails, then it will refund those pledges but, if your campaign succeeds, then it will wait 15 days and then send you those funds that it collected minus its fees, which are 5% total for use of its platform, plus 3%-5% for any pledges made through PayPal. Kickstarter, by contrast, will collect nothing from your backers until after your campaign ends and, if it ends successfully, then Kickstarter will spend two weeks attempting to collect pledges, after which it will spend up to 5 additional days transferring all funds collected (usually over 95%) to you minus its fees, which are 5% for use of its platform plus 3% for use of Stripe to collect funds. You may need to pay a wire transfer fee, as well. You can minimize your rate of failed pledges on Kickstarter by regularly following-up with your backers and, after Kickstarter has given up on collecting payment from them, perhaps offering them some alternative means of pledging.
Tips for Managing Your Data
Along with collecting money from your backers, you'll also need to collect their contact information. Indiegogo provides you with backer contact information immediately upon pledging, whereas Kickstarter will enable you to download their contact information only if/when your campaign ends successfully, at which time you may also also survey your Kickstarter backers once for additional needed data, such as which styles and/or colors they want. Effectively obtaining, maintaining, and analyzing various forms of data is very important in running a successful business. If you don't already have your own software for effectively managing your backer data from Kickstarter or Indiegogo, then you may want to hire a third-party pledge-management service like BackerKit or (as we recommend) CrowdOx. Backer lists are also excellent for generating lookalike audiences to target with Facebook ads to steadily draw pledging traffic to your InDemand campaign.
Tips for Updating Your Backers
As micro-investors in your project, your backers generally appreciate regular honest sufficiently-forthright updates about how their investments are faring, including about any unexpected delays in fulfillment—so, please keep them informed through regular updates and, better yet, help them to feel like they're accompanying you step-by-step on your entrepreneurial adventure. Open effective interpersonal communication is vital in facilitating relationships of trust, including business relationships, and is an integral part of providing good customer service, which helps your business to thrive, whereas your persistent silence may arouse unwarranted suspicions that may needlessly hurt your reputation. So, regularly show-and-tell your backers everything that you'd want to know if you were them!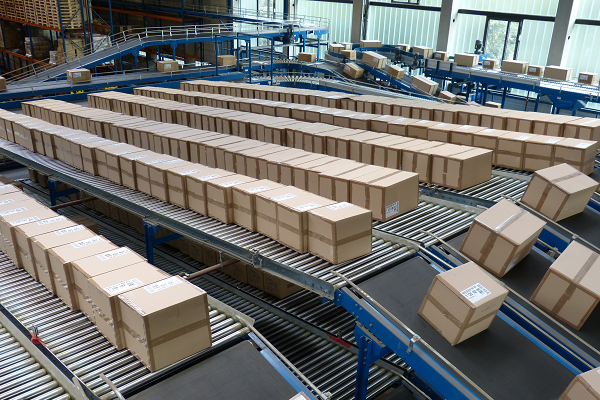 Tips for Manufacturing Your Product
If you didn't already secure a manufacturer during your prototyping phase (which is usually best), then now is the time. Your cheapest option is normally Asia, especially due to its low labor costs. If you decide to manufacture in China, then it might help to know that certain Chinese cities often specialize in producing certain products, and that you can find manufacturers on Alibaba. Jungle Scout also provides an extensive database of foreign manufacturers. It's generally best to contact prospective manufacturers directly, rather than indirectly through sourcing agents who may seek their profit at your expense. Partnering with a manufacturer who already produces products very similar to yours may enable you to save both time and money, especially if you can share some of the same molds. Some manufacturers try to severely overcharge clients for molds, so you should avoid those. A good NNN agreement can help protect your idea from being stolen. Shoddy workmanship costs you in both waste/rework and customer satisfaction, but you can encourage excellence through both effective project management and hired third-party inspectors. Some manufacturers (like The LGG Corp) can also produce both instruction manuals and packaging. Outsourced manufacturers will typically charge 30%-50% upfront and the remaining amount upon completion. After production, state bureaucrats may want to test your product to ensure that it meets their regulations, which is also a process that some manufacturers may facilitate.
Tips for Delivering Your Product
Your manufacturer will usually either leave your finished products somewhere for pickup (which is called "ex works" or "EXW") or else deliver them to a specified central location, such as either your place-of-business or a warehouse, while handling both customs and duties as part of its costs to you (which is called "delivered, duty paid" or "DDP")—or, in some cases, your factory (like The LGG Corp) may both store and then ship your products directly to consumers for you, which option is generally both cheapest and fastest. If your factory doesn't warehouse-and-distribute for you, then you'll either need to hire a third party like ShipMonk for this task or else handle it yourself. If you produced only a small number of units, then it's probably most efficient to maintain a single worldwide distribution center; but, if you produced a large number of units, then it may be more efficient to split your shipment from your factory among multiple regional distribution centers—perhaps one in the USA, another in northwestern Europe, and a third in either east or southeast Asia. After you've claimed your bulk shipments, you'll need to package each individual unit, address each package, and pay postage to ship each package wherever it needs to go. Please never underestimate how much time-and-money this will cost you!

Tips for Appearing on "Shark Tank"
If you're looking to sell some equity to secure some additonal funds (plus an experienced partner) for your startup, or even if you just want some extra publicity, then you might consider auditioning for ABC's "Shark Tank." "Shark Tank" auditions normally last from January through July. Applicants need to pitch themselves persuasively either in-person or via e-mail, and then endure multiple rounds of cuts that select those who seem most likely to earn good television ratings. Those applicants who survive the final cut will be invited to come appear in person before the "sharks," who won't know anything about them in advance, and then spend perhaps 30 minutes negotiating a deal with them, which will be recorded. Only a small percentage of that footage may appear on television, or it may never appear at all, but any deal negotiated will remain. You can potentially negotiate from a stronger position using the validation provided through a successful crowdfunding campaign.
---
You can also find all of these same tips (and more) in our comprehensive Ultimate Crowdfunding Success Guide, along with plenty more advice for running a successful crowdfunding campaign from conceptualization to fulfillment. Please download your copy today!
Subscribe
For more articles like this one!